Build Your Deal Online
at Baron Nissan
Structure My Deal with Online Shopping Tools from Baron Nissan
Sometimes, shopping for a new vehicle can feel overwhelming even with the help of an expert team. It can be challenging to find the time to put aside where you choose your new vehicle, finance it, and explore all that it has to offer, especially when you're practicing social distancing due to the coronavirus. Baron Nissan has the solution with our Structure My Deal online shopping tools. You might be hesitant to shop online but these tools make things simple and straightforward, providing you with the confidence to shop on your own time!
The process begins with choosing your new Nissan from our online inventory. Whether you choose new or pre-owned, we'll guarantee that you'll find the perfect option to continue your shopping experience.
Customize Your Payment
Using this part of the process, you can determine what your monthly payments will look like. With your payments, you'll find either the loan or lease that suits your lifestyle. You'll be able to calculate out interest rates, down payments, and any other costs, so you can plan what your budgeting needs will look like going forward.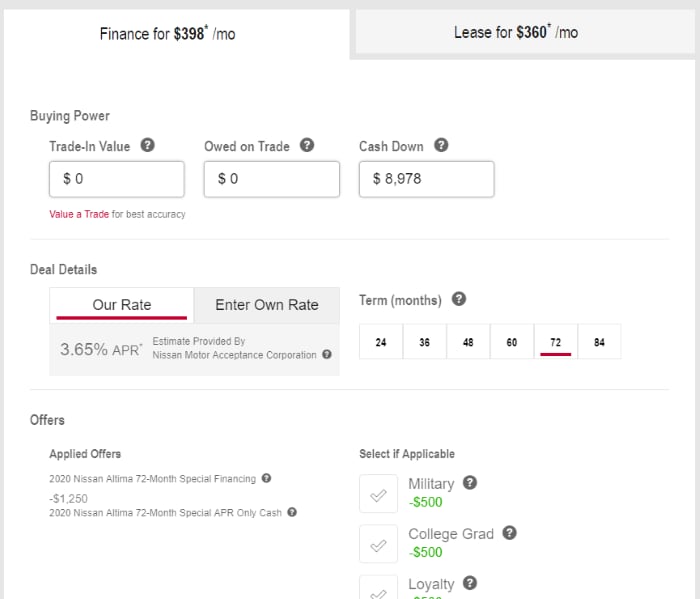 Value Your Trade-In
If you're looking to move on from your current vehicle, you can determine what its worth is using our online Kelley Blue Book Instant Value trade-in application. Plug in any relevant information, including background and condition, and the tool will determine its value based on current marketplace trends. You can then use this towards a new purchase.
Pre-Qualify
You can even get pre-approved from the comfort of your home with this step in the process. Even if you have credit concerns, we'll help you figure out what financing options are available to you.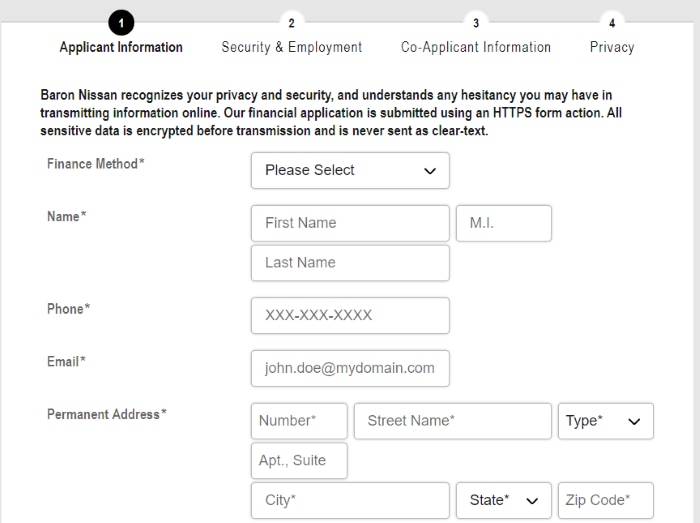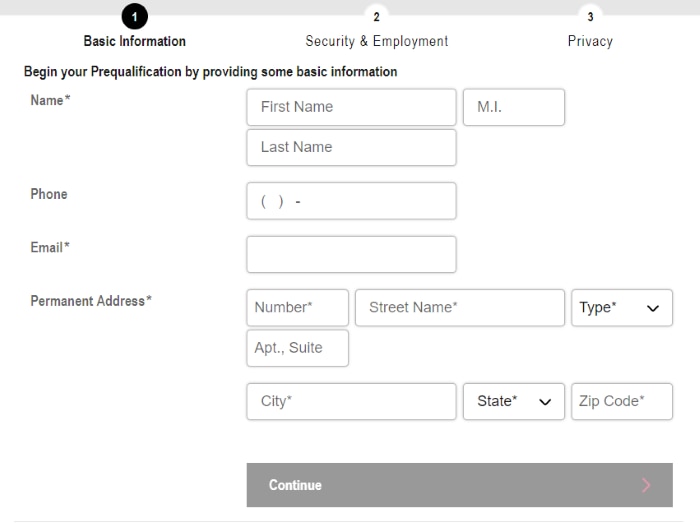 Apply for Credit
You can often spend a bit of time at the dealership waiting to get approved for credit on your new Nissan. However, this step allows you to do the whole application from the comfort of home, which is a huge benefit when in isolation from coronavirus. The digital paperwork allows you to complete everything at home and at a time that works best for you!