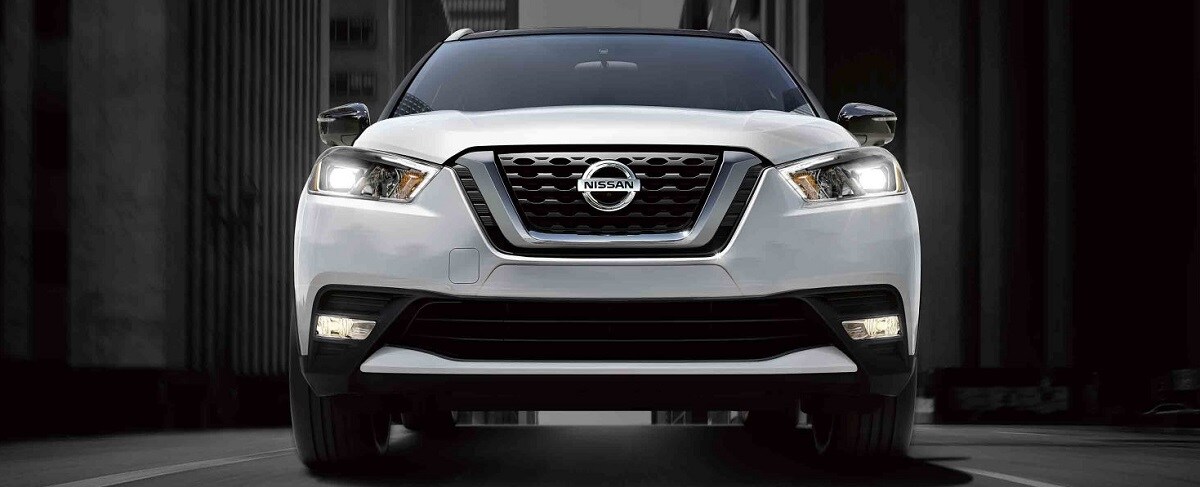 The Nissan Kicks Provides the Efficient and Affordable Driving Experience
You're looking for your next car, and you've settled on getting an SUV. The thing is, you're interested in going too large. You want the bigger interior and extra cargo space, but you want to keep the efficient performance and nimbler driving experience you get with something smaller.
That's where subcompact SUVs like the new Nissan Kicks come into play. Small, affordable, and efficient, the Nissan Kicks delivers a package of abilities and features that make it ideal for everyone from budget-driven commuters to family drivers looking for a safe and comfortable ride.
An Efficiency-Driven Powertrain Aimed at Saving you Cash at the Pump
Equipped with a 1.6-liter inline-4 engine, the Nissan Kicks is rated to deliver 125 horsepower and 115 pounds-feet of torque. In other words, if you're looking for an SUV that delivers superior horsepower, the Nissan Kicks isn't it. If, however, you're searching for a smooth ride and superior gas mileage, the Kicks is exactly what you need.
While its under-the-hood muscle might not turn any heads, its fuel economy more than makes up for it. Experts have estimated the Nissan Kicks as being capable of 31 miles per gallon on city streets and 36 miles per gallon on highways. There are some hybrid SUVs that would struggle to achieve that. If you're looking for an efficient powertrain in Greenvale, you'll find it under the hood of the Nissan Kicks.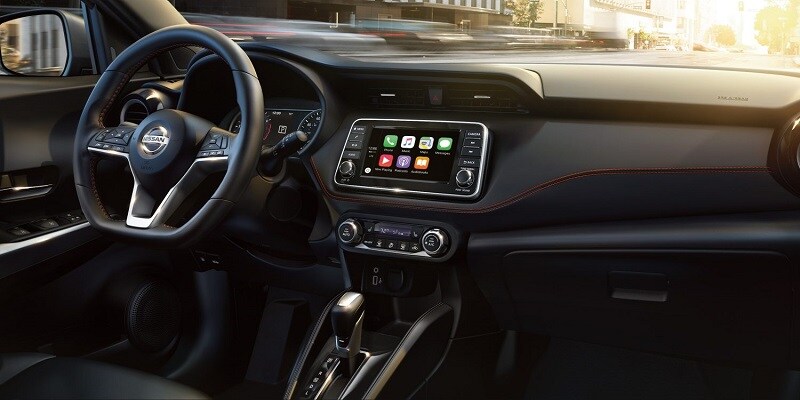 A Small Vehicle with Ambitious Features
Greenvale drivers will also appreciate everything the Nissan Kicks delivers outside of performance. While its interior is on the smaller size, it still manages to provide comfortable seating for up to five passengers. On top of that is a suite of standard features that includes everything from convenience amenities like push-button start to safety features like forward-collision warnings and automatic emergency braking.
If you're willing to pay for more than the base model, you'll also find some impressive upgrade options available. Spread across the Nissan Kicks three trims is a suite of optional equipment that includes popular media apps like Apple CarPlay/Android Auto along with advanced technology like a 360-degree bird's eye view camera. Other optional features also include things like heated side mirrors, automatic climate control, rear-seat air vents, and more.
With a starting price under $19,000, the Nissan Kicks provides options for a wide array of drivers with different needs and resources.
Stylish Good Looks Designed to Impress
One thing every trim and model of the Nissan Kicks shares is its good looks. With a sleek chassis built to inspire confidence, the Kicks is easily one of the best-looking models in its class. It's also one of the best-looking SUVs in Greenvale.
Come and Learn More at Our Dealership Today
Would you like to know more about everything the 2018 Nissan Kicks has to offer? Come and visit us at Baron Nissan. The staff at our friendly dealership can tell you everything you need to know about this exciting new model. We can also show you other highlights from the rest of our new Nissan lineup. Even if you decide the Kicks isn't for you, we have a wide array of new Nissan cars, SUVs, and trucks available. Whatever your vehicle needs may be, don't hesitate to get in touch with us today.